This shows Routing in 1/16" thick Brass. Typically this is paint filled.
This sample wasn't filled so as to show the depth of the cut.

This sample shows Burnishing on either thick or thin brass.
This process can only be done on our own material.

This shows Engraving in black aluminum.
The contrast in this material shows the strokes of the letters better.

Here is an enlargement of the engraving to give you a better idea of the detail.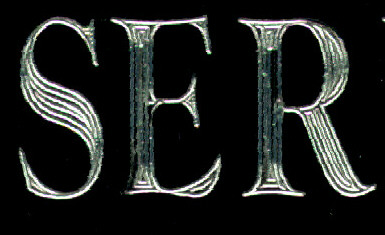 Send orders or inquiries via e-mail to INFO@engraving.cc
PLEASE CALL US FOR MORE INFORMATION OR TO PLACE AN ORDER.
Phone 1 (617) 227-2921 - Fax 1 (617) 227-2756 - Toll Free 1-800-660-1913